Posted by: TEEBONE ®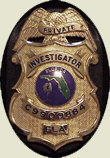 08/21/2019, 17:47:11

---
Author Profile
Mail author
Edit
---
Comment by: PHORTO (8/21/2019)
"Democrats proposed a special session to consider an expansion of gun background checks to cover private sales; a ban on the sale or possession of high-capacity ammunition magazines; a reduction in the duration of licenses required to carry concealed firearms; a revision of the requirements for safe storage of firearms in homes; an expansion of the number of people who could petition courts to remove guns from dangerous people; and the creation of an Urban Core Gun Violence Task Force focused on reducing day-to-day gun violence."

Democrats = Restriction upon restriction upon restriction

Republicans = Liberty

This is America, guddammit.
LIBERTY HAS NO EXPIRATION DATE
Democrats wouldn't buy a clue if it was government subsidized.