Posted by: TEEBONE ®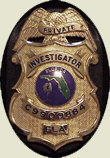 08/20/2019, 12:50:12

---
Author Profile
Mail author
Edit
TN: Gun Law Debates Continue in Tennessee
Submitted by: David Williamson
Website: http://libertyparkpress.com


 
As gun violence continues to be be on the minds of Americans, views on gun safety and second amendment rights continue to be a hot topic. Gun enthusiasts crowded the vendor booths this weekend at the RK Gun and Knife show. Vendors sold everything from small hand-guns to rifles.

---
Comment by: PHORTO (8/20/2019)
"We are not against guns, we are not anti second amendment." said Moms Demand Action for Gun Sense' co-leader Jodi Scheer.

A blatant lie.

If your goal is the denial of protected firearms pursuant to the Second Amendment as ruled by U.S. v. Miller, then you ARE against the Second Amendment.

Per U.S. v. Miller (1939), so-called "assault weapons" are within the ambit of Second Amendment protection, i.e. arms in common use that have militia utility or are any part of the ordinary military equipment and could contribute to the common defense.

The holding culminates with the dictum,

"It must be interpreted and applied with that end in view." - U.S. v. Miller (1939)
LIBERTY HAS NO EXPIRATION DATE
Democrats wouldn't buy a clue if it was government subsidized.