Posted by: TEEBONE ®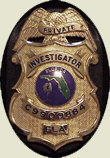 08/17/2019, 13:15:38

---
Author Profile
Mail author
Edit
---
Comment by: xqqme (8/17/2019)
"...bias of the court..."?
.
As long as the court is biased towards the Constitution's clear and plain language over the convoluted and restricted (infringing) language of Congress, States, Cities, and other such law-writing bodies, isn't that a good thing?

After all, isn't the Constitution supposed to be the supreme law of the land?
---
Comment by: PHORTO (8/17/2019)
"The point of our brief is that it's bringing home the real-world impact of gun violence on the young people whose stories we're telling," said Ira Feinberg, a partner at the firm, "and that's a perspective that we wanted to make sure the court has."

Feinbert et al are arguing for a political decision. Their problem is that this is a constitutional question, not a political one.

It is not within the purview of the SCOTUS to rule on political questions, only on matters of law and the Constitution.
LIBERTY HAS NO EXPIRATION DATE
Democrats wouldn't buy a clue if it was government subsidized.