Posted by: TEEBONE ®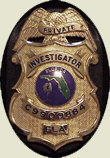 08/12/2019, 19:58:48

---
Author Profile
Mail author
Edit
American Gun Fantasies Must Vanish
Submitted by: David Williamson
Website: http://libertyparkpress.com




 
Twenty-two people were killed and 25 were injured in a mass shooting at a Walmart store in El Paso, Texas, on Aug. 3. But that was actually the fourth mass shooting of the week. It began on Monday with a shooting at the Gilroy Garlic Festival in California that killed three and injured 16. The very next day two people were shot dead and another wounded at a Walmart store in Southaven, Miss. Then 13 hours after the El Paso incident, nine people were shot to death and 27 wounded in Dayton, Ohio. These other shootings barely received any coverage outside their local areas. I guess the body count threshold for a mass shooting to be newsworthy has risen above 40 these days.
LIBERTY HAS NO EXPIRATION DATE
Democrats wouldn't buy a clue if it was government subsidized.