Posted by: TEEBONE ®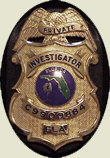 08/12/2019, 14:06:56

---
Author Profile
Mail author
Edit
Megan McArdle: To Keep Guns, Right Must End Mass Shootings
Submitted by: David Williamson
Website: http://libertyparkpress.com




 
When it comes to gun control, conservatives have been fortunate in their enemies. Every time there is a mass shooting, the left renews its calls for gun control, but it spends a great deal of energy on futile and ahistorical arguments about the wording of the Second Amendment, or making hackle-raising, invidious comparisons with Europe.
LIBERTY HAS NO EXPIRATION DATE
Democrats wouldn't buy a clue if it was government subsidized.