Posted by: TEEBONE ®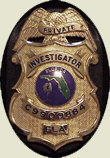 08/10/2019, 10:07:03

---
Author Profile
Mail author
Edit
MI: Guns in Michigan: Here's what we know — and don't 
Submitted by: coreysalo@yahoo.com">Corey Salo



 
As the nation reels from the deaths of at least 34 people in three mass shootings within a week in Gilroy, California; El Paso, Texas, and Dayton, Ohio, debates about guns are heating up.

The recent spate of shootings and others before them have the Second Amendment, gun laws and gun control, including the number of guns in the United States, coming under fire.

How many guns are in America and, specifically, in Michigan? Those are hard numbers to pin down.

"It's a patchwork of data that is incomplete," said Dave Chipman, a senior policy adviser with Giffords Law Center to Prevent Gun Violence, who is originally from metro Detroit and spent 25 years as an ATF special agent.


---
Comment by: PHORTO (8/10/2019)
You don't have a right to "know" ANYTHING about private individuals' lawful possession of arms.

You have the right to seek information, but you have no right to "know".
LIBERTY HAS NO EXPIRATION DATE
Democrats wouldn't buy a clue if it was government subsidized.