Posted by: TEEBONE ®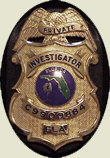 08/07/2019, 10:41:50

---
Author Profile
Mail author
Edit
IN: Sen. Braun Talks Gun Violence Initiatives
Submitted by: David Williamson
Website: http://libertyparkpress.com


 
"Watching congress do nothing is unacceptable." That strong statement comes from Indiana's junior U.S. Senator Mike Braun after a single weekend with two mass shootings. Braun is a big supporter of the second amendment and freedom of speech who feels something has to give in the current climate of violence. To Senator Braun, the latest mass shooting is beginning to look like the last.
---
Comment by: PHORTO (8/7/2019)
FULL. DUE. PROCESS.

Otherwise, forget it.
LIBERTY HAS NO EXPIRATION DATE
Democrats wouldn't buy a clue if it was government subsidized.