Posted by: TEEBONE ®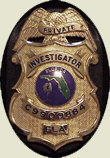 08/06/2019, 16:09:26

---
Author Profile
Mail author
Edit
Our Country Isn't Fixing The Gun Problem Because It's White Men Who Love Guns
Submitted by: David Williamson
Website: http://libertyparkpress.com


 
From Gilroy to El Paso to Dayton, this week of death and mass shooting has reminded our country of its greatest failures. Americans have failed to act decisively about access to guns. Our legislators have neglected to reinstate gun violence as an area of study and statistics. And our society has wavered on confronting the white supremacy that reportedly motivated these latest shooters. But our greatest failure has been the lack of understanding of the connections between these deficiencies.
---
Comment by: PHORTO (8/6/2019)
YOU IS RACISSSSS!!!!!
---
Comment by: MarkHamTownsend (8/6/2019)
Of course there are no "people of color" who have guns.

I'm old enough to remember pictures of Black Panthers in the 1960s armed with shotguns, handguns and M-1 carbines. 

Times change, the demographics of violent groups change and times move on.

None of which justifies destroying Constitutional rights that are everyone's!
LIBERTY HAS NO EXPIRATION DATE
Democrats wouldn't buy a clue if it was government subsidized.